TEXAS #1 COMMERCIAL ROOF RESTORATION COMPANY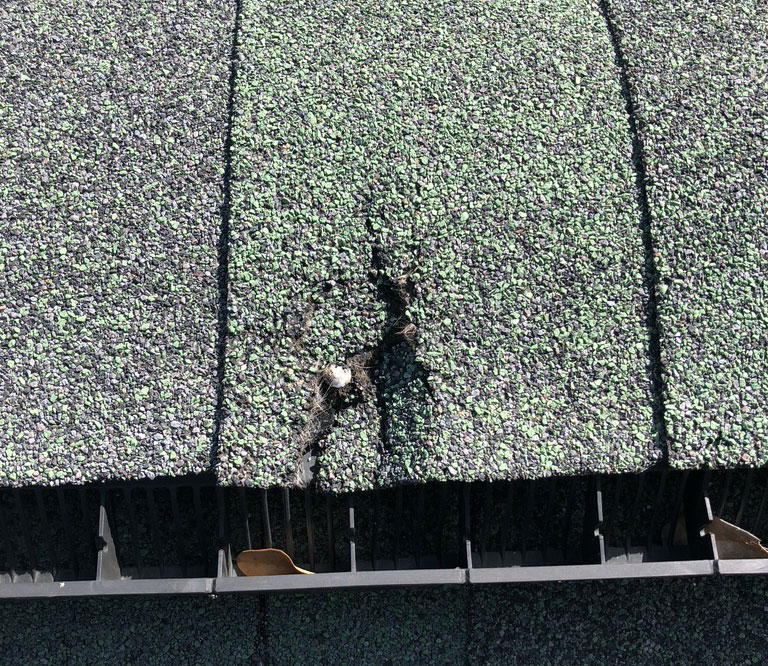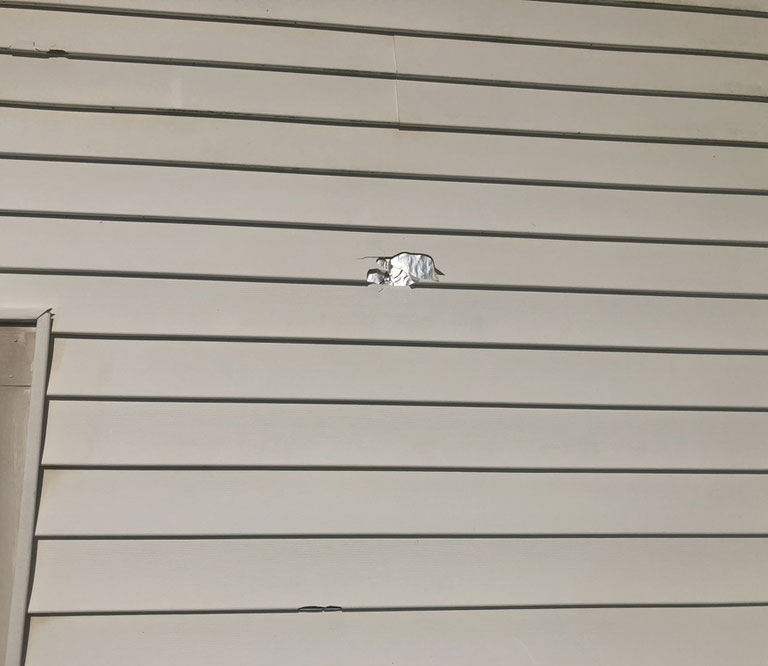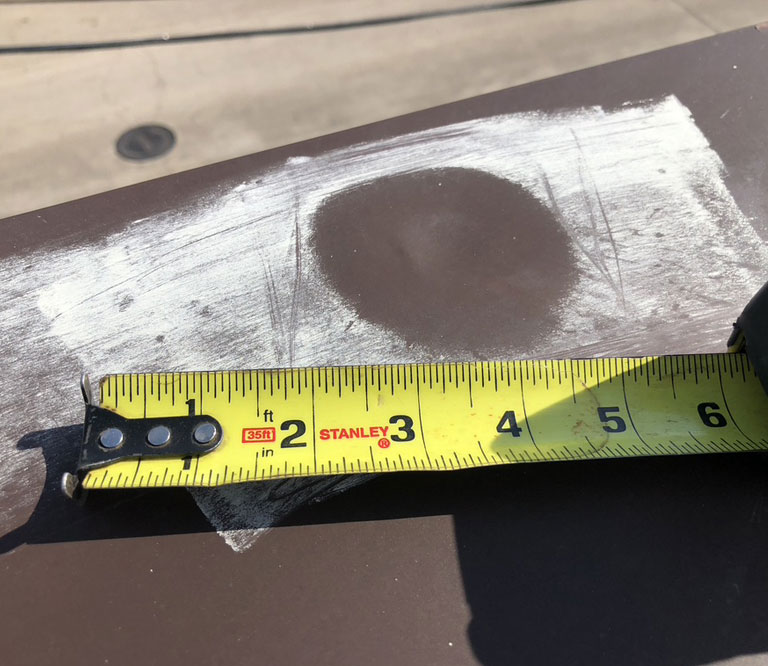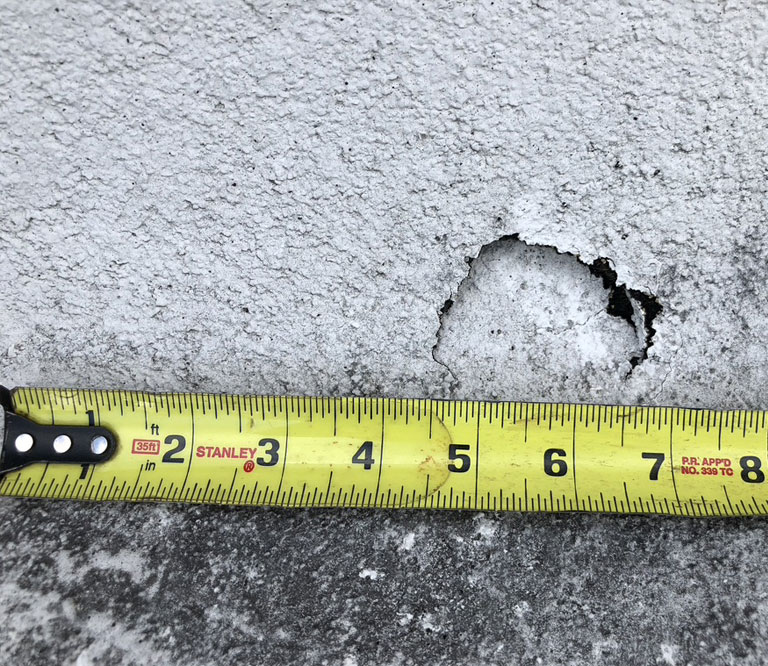 HAIL DAMAGE
Hail damage to a roof is nearly impossible to identify from the ground, with the exception being baseball size hail and greater. Hail can damage any roof regardless of its age, an older roof is more susceptible to damage than a newer roof. The only way to inspect a roof for hail damage is to access all slopes. There are several other points of interest that might alert a homeowner that their roof is hail damaged. These damages are called collateral damages and may include; gutters, downspouts, window glazing strips, vinyl siding, fencing, painted surfaces and ceiling stains. Many times these damages are missed by both the homeowner and the insurance adjuster.
HAIL DAMAGE TO AN ASPHALT ROOF
The granules on your roof serve two purposes; to protect the asphalt saturated fiberglass mat from the UV rays of the sun, and to add weight to prevent blow offs. When hail impacts your roof, it can drive the granules into the asphalt saturated fiberglass mat, causing an obvious break/hole or create a bruise. The bruise is the most difficult to identify, and left unrepaired will eventually result in a leak. Hail damage will void most shingle manufactures' warranties, and reduce the life expectancy of your roof.
WIND DAMAGE
Wind damage to an asphalt roof can be obvious, such as with tree-limb-penetration, or missing or torn shingles. The wind can lift shingles without blowing them off your roof too. These lifted shingles can develop a crease and allow debris underneath, preventing the shingle from re-sealing. These creased, lifted or unsealed shingles are now wind-damaged, and can result in a roof leak. These wind damages will void most shingle manufactures' warranty, and reduce the life expectancy of your roof.
We install quality commercial roof products including; TPO, EPDM, Modified Bitumen, PVC and SPF here in the Houston, TX metro. We use only the best products including; Versico, Mulehide and more.
WHAT SHOULD I DO AFTER A WIND OR HAIL STORM?
Call All American Roofing & Construction first. We offer a free wind and hail roof inspection. Remember, not every roof sustains damage. Even if your neighbor's roof was replaced, yours may not be damaged. We may advise you not to file claim. If we can't find damage, it's not there. We won't waste your time or ours by urging you to report a claim, when there is no damage. Ask about our Insurance Claim Concierge Service.
WHAT IS THE ALL AMERICAN ROOFING & CONSTRUCTION INSURANCE CLAIM CONCIERGE SERVICE?
It starts with a free, no-obligation, complete building inspection (residential or commercial) to identify all storm-related damages.
If damages are found, we will meet with your Insurance Adjuster to assist him/her in identifying all damages.
We will complete all repairs listed in your Insurance Company estimate.
THE ALL AMERICAN ROOFING & CONSTRUCTION INSURANCE CLAIM CONCIERGE SERVICE ADVANTAGE
OUR INSPECTORS ARE:
We have inspected over 10,000 wind and hail-damaged roofs.
Our team has passed an FBI criminal background check.
We have had extensive insurance company training to identify storm-related damages.
We have annual continuing education.
CERTIFIED INSTALLERS
Our installers have decades of experience installing roofs and are being continuously trained to provide the best installation available today.